We all play an important role in ensuring the effectiveness of the Garden Organics Service and quality of the organic compost produced from the material collected.
Contamination can be a serious problem for the well-being of our staff, impact on the efficiency of the service and the quality of the final organic compost produced. This is why the management of contamination is a very important aspect of the Garden Organics service.
The easiest way to avoid contamination is to follow the information sticker on the bin lid or call the hotline on 1800 870 250. If it grows in your garden it can go in the garden organics bin.
If your bin does not have a sticker please contact us and we will send one out to your address.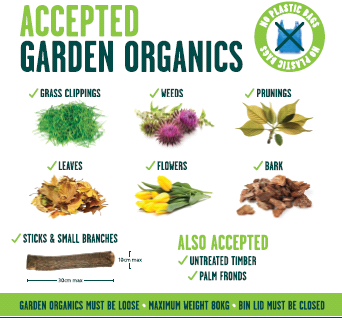 It's important to make sure no plastic bags, food, vegetable peelings, recycling, household, building or general waste is placed in the GO bin.
These materials are referred to as contaminants and can be difficult to remove from the accepted garden vegetation. Contamination may result in entire loads being rejected to landfill and so lost and wasted for future use. It can also impact on the health and safety of ANL's Quality Control staff who must manually remove any contamination before processing.
To assist the detection of contamination the Solo collection vehicles are equipped with cameras which allow the driver to monitor the contents of bins as they are being emptied. A photographic record is kept of any contamination and the address details.
The driver then attaches a contamination sticker to the non conforming bin informing residents of the issue and options to resolve the problem.
Households with severe or  repeated contamination will be contacted by letter with information about how to use the service correctly to avoid future problems and their bins will be inspected prior to collection.
While all effort is made to support correct use of the garden organics service, repeated or severe incidents leave us no option but to suspend collections until an agreement has been provided by the householder to use it correctly.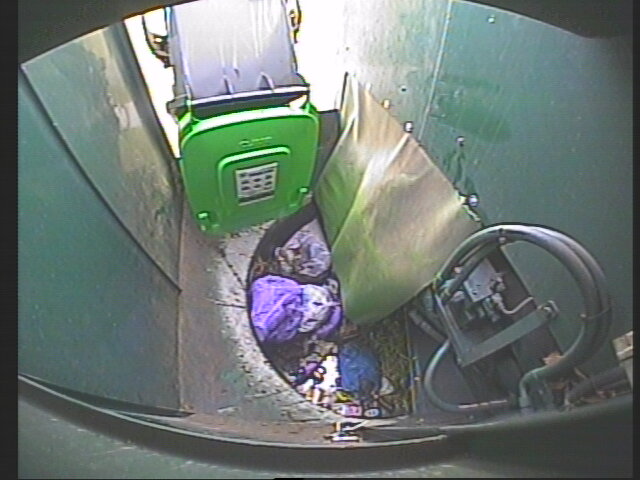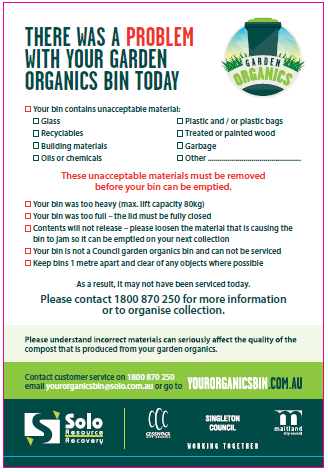 This project was supported by the Environmental Trust as part of the NSW EPA's Waste Less, Recycle More initiative, funded from the waste levy.